There's an old African proverb that says if you want to hide something from an African, put it in a book. Why do you think this is?
Partners Manuela Pacutho Mulondo, founder and CEO of The Cradle and Tracy Burns, founder and CEO of The Business of Play joined forces in 2017 when their search for the solution to Africa's problem of delayed learning in preschool-aged children pointed them to the fact that a lack of early childhood stimulation through simple verbal communication early and often in a child's life leads to stunted neural development, delayed communication, limited vocabularies and a disdain for reading books that lasts a lifetime. As a result, society and economy suffer from a lack of creativity, critical thinking skills, health problems, and academic attrition.
Culturally, adults talk to adults, children talk to children and only when directions or admonishments are given do the two interact. This lack of early and often deliberate communication undermines the way the human brain develops through repeated patterns of sounds. It is our mission to raise awareness with any and all caregivers of children through education about the science of brain development and the practical techniques to encourage verbal communication with babies from birth to age 5 and beyond. This counter-cultural information is the key to planting the seeds for developing a lifetime love of learning and lays the groundwork for academic and societal success, ushering in the next generation of great African leadership.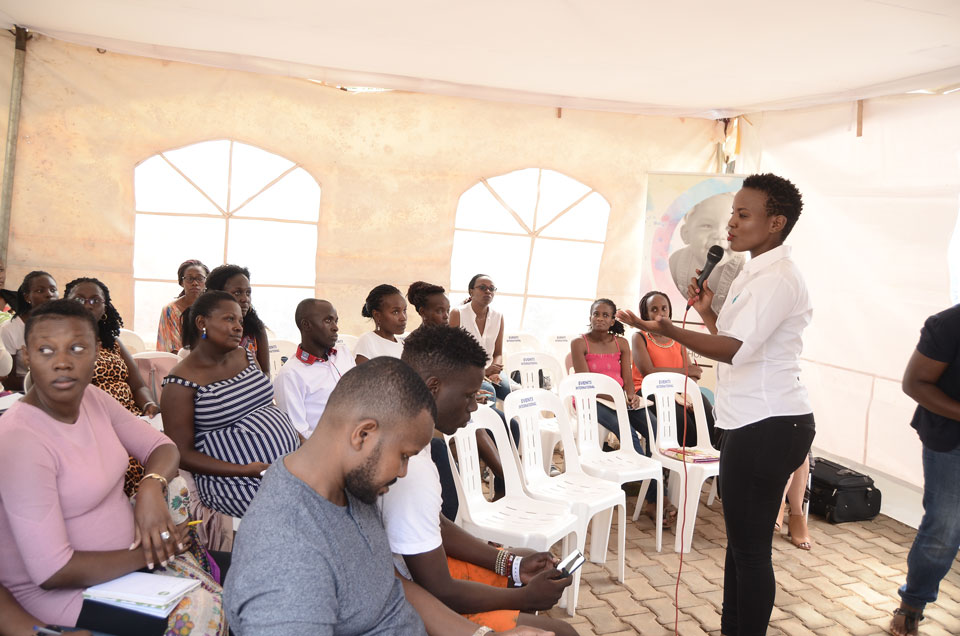 Child Brain Stimulation Workshops were born out of a partnership between The Cradle and The Business of Play with a common shared goal of educating caregivers to raise the next generation of leaders, initially starting in Uganda, from the most crucial years of cognitive development, ages newborn to 5 years. Our shared goal is to change the face of early childhood development by holding educational workshops throughout the entire country, in villages, churches, and ECD's. Another dimension of the project is a social media campaign conducted by Pistachio Consulting which encourages internet users to participate in a multi-level course on child brain stimulation encompassing topics on how to TALK, READ, PLAY, and DISCIPLINE the children in their care, among other topics. The Cradle in partnership with The Business of Play aims to teach caregivers how to stimulate a child's creativity and problem-solving skills through simple interactions with their caregivers called serve and return play. Caregivers learn researched techniques to foster learning, connection, curiosity, and a rapidly expanding vocabulary which in turn leads to accelerated neurological and academic growth for years to come.
The Programs
Level I TALK: How to stimulate a child's brain through TALK.
Instead of leaving a child to entertain themselves or merely play outside with peers, we educate participants on the importance of stimulating children's brain development by interacting with children by talking to them during everyday activities. Following the 1st edition of the child stimulation workshop held in October 2017, participants who successfully completed Level I of the course went through Level II; How to stimulate a child's brain when you READ to them.
Level II READ: How to stimulate a child's brain through READing.
Reading books to children stimulates their imagination and expands their understanding of the world through emotional and intellectual empathy. It helps them develop language and listening skills and prepares them to understand the written word. Reading to babies and toddlers sets them up to succeed in life, develops language skills, enhances their concentration, encourages a thirst for knowledge, teaches them about different topics, develops their imagination and creativity, provides entertainment and helps to create a bond between parents and children. The neural connections that are formed and strengthened through repeated, intentional use of language shapes the architecture of the brain, speeds the sending and receiving signals and develops critical thinking as a byproduct of discussions about the reading.
Level III PLAY: How to stimulate a child's brain through intentional PLAY.
Research shows that play is vital to a child's development, equipping them with the skills necessary to tackle humanity's future, such as emotional intelligence, creativity, and problem-solving. To be a superhero is to lead; to host a teddy for tea is to organize; to build a fort is to innovate: to play is to learn. Playtime is not only something that lets kids be kids but is something that sparks the fire for a child's development and learning. Children who can play in a safe and supportive environment develop face-to-face communication, teamwork and negotiation skills, allowing them to become more resilient to life's challenges.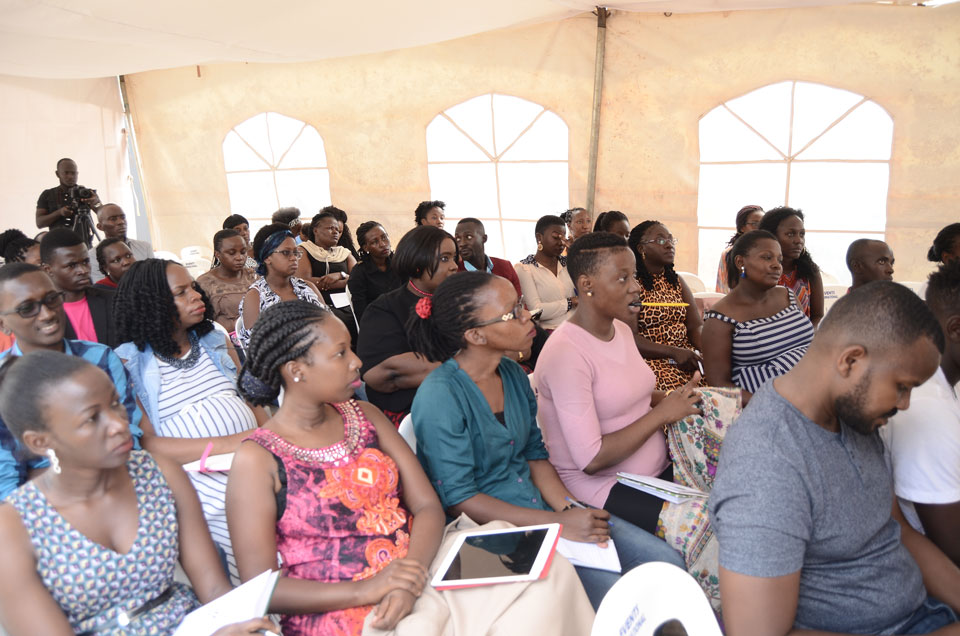 Level IV DISCIPLINE: How to stimulate a child's brain through positive DISCIPLINE.
Research has shown that children are born with the need to connect with others, and children that feel a connection with their family, school, and community are less likely to misbehave. And to be successful members of their community, children need to learn appropriate social and life skills. Positive discipline helps teach these skills. There are no bad kids, just bad behavior: this is the idea behind positive discipline. Positive discipline is a discipline model that focuses on positive aspects of behavior. With positive discipline, caregivers and educators reinforce and teach good behaviors while eliminating unwanted behaviors; bad behaviors are weaned out without harming the child verbally or physically. Children are taught to control themselves, take responsibility, and think about how their actions affect themselves and others. Positive discipline teaches children to become responsible and respectful members of their communities.
The short term plan is to saturate specific areas for two weeks at a time, starting in the Tororo District in Uganda hosting morning and afternoon workshops with villagers, teachers, parents and leaders in the community, teaching them the information in the different levels as they build on one another, until the area is saturated and then moving on to the next area, Gulu and working our way around the country in such a manner. While teaching in the areas we will also identify and train local leaders to continue to carry out future workshops and followup with attendees who may have questions or need further information after practicing what they have learned as well as assess how well the information is being utilized and offering constructive feedback to both management and attendees.
The long term plan is to have local permanent hubs where parents and caregivers can go to get help, guidance, and education, while at the same time offering stimulating activities to children of all ages, including access to a reading library, stimulating toys, a chess club, computer access and workshops for older children on leadership and entrepreneurial skills. We also aspire to record the teachings we present and get them on the radio and television for faster decimation.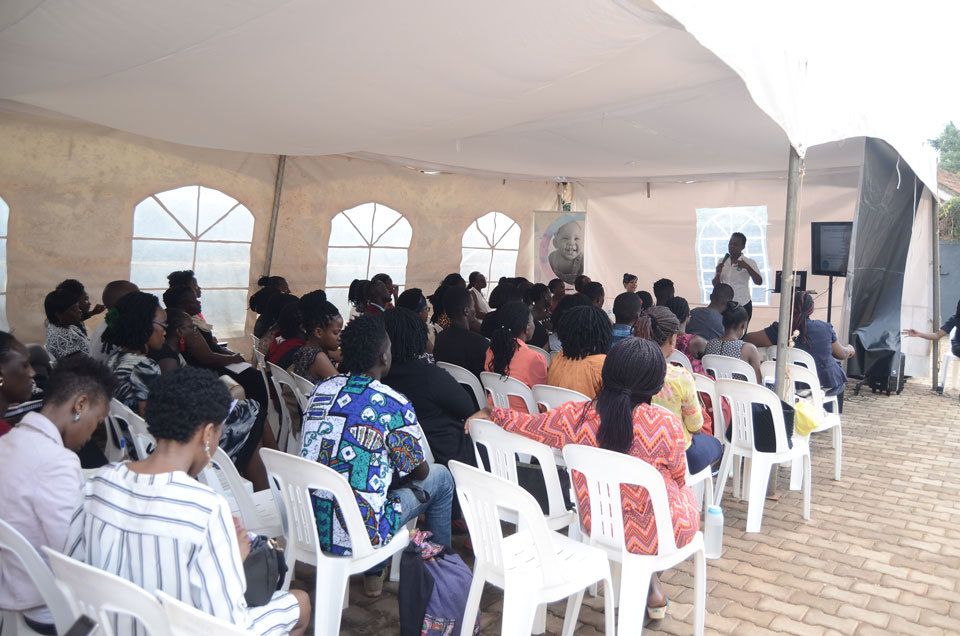 Through all of these workshops, our mission is that caregivers can help the children in their care reach their greatest potential in life. Research has proven that the first five years are foundational to preparing a person for a successful life. What we do with children in those first years sets the stage not only for the child's success but the next generation's future as a whole. It is our passion that not another generation of African leaders be left behind, that we take full advantage of the critical brain-building time in a child's life and capitalize on this accelerated period of neural growth, leading to a greater tomorrow for everyone.